First Alumni Meet, 2015
It was a trip down the memory lane, when the college organised its first Alumni meet on 2 February, 2015 in the college premises. Around 150 ex-students across different batches visited their Alma Mater. A number of exciting events were lined up to raise the nostalgia one notch up.
Convocation cum Alumni Meet 2017
SAC's First Annual Convocation and Second Alumni meet was held on Sunday, February 5 2017. HonorableMeenakshiLekhi, Member of Parliament in the Lok Sabha from New Delhi constituency was the chief guest. The programme was a huge success.The Convocation began with registration followed by lighting of the lamp invocating the blessings of the Goddess Saraswati. The Chief Guest addressed the packed Seminar Hall and was hugely applauded. More than 200 graduate students were awarded degrees in nine different courses. The day also witnessed its Second Alumni Meet, a program to facilitate, consolidate and coordinate with our Alumni. Over 400 Alumni participated and the event was stimulating and enjoyable. There was special enthusiasm in the batches graduating from year 2013 to 2016. More than about 250 alumni from this group attended the Meet. It was a great pleasure to know about their accomplishments. Most of them were visiting their Alma Mater for the first time since their graduation. The organizing team kept the day interesting with cultural programs and fun events, giving away many prizes. The senior Alumni were felicitated on the stage. There was bonhomie and camaraderie everywhere and the Alumni thoroughly enjoyed the events. The day concluded with a sumptuous lunch and on a note to meet again.
Convocation cum Alumni Meet 2018
Sri Aurobindo College, University of Delhi held its third convocation ceremony on 15 April 2018 at its own campus. The event was graced by the presence of Prof. Vinay Gupta, Dean of Examinations, University of Delhi and Dr.Pramod Kumar, Registrar, JNU. Over 500 degrees were conferred to students of batch of 2016, 2015 and 2014. The Convocation began with the lighting of the lamp. Dr.Vipin Kumar Aggarwal, Principal, Sri Aurobindo college welcomed the gathering. The students and the audience were then enthralled by the rousing speech of the Distinguished Speakers.
The students, who were conferred with the degrees, were joined by other alumni for an exciting reunion. The college was abuzz on the Sunday evening as the event witnessed participation from over 800 alumni from across batches and programs. The start of the cultural evening captured the essence of nostalgia and fond memories for the alumni. Various performances and fun filled games ensured a memorable evening for one and all present. This was followed by a dinner hosted by the college.
A team of eminent professors and students organized the function. The presence of the students and also alumni of college made the function a fabulous success.
Glimpses of Convocation cum Alumni Meet 2018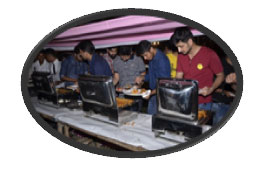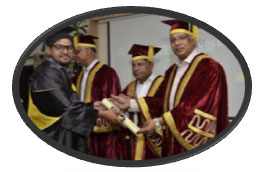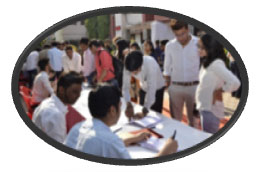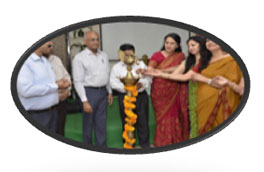 Glimpses of Convocation cum Alumni Meet 2017